Quick Memory Editor 5.7 CEASED!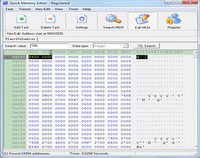 Quick Memory Editor is a powerful game hack software that can cheat games easily.
It can search and edit any type of game data such as integer, floating point number, string and uncertain data like blood in game King of Fights.
You can use it to toggle infinite health, ammo and lives to make you like a superman in your games.

PDFConvert 2.0 CEASED!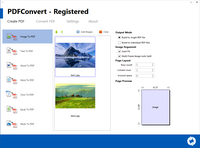 PDFConvert is an all-in-one PDF converter software to create PDF and convert PDF.
PDFConvert can create PDF from or convert PDF to Word document, e-book document, HTML files, plain text and image files.
PDFConvert can also secure PDF with user password, owner password and all kinds of restrictions.

Internet Tracks Washer 12.0
CEASED!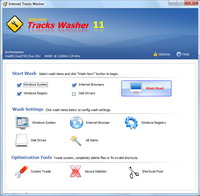 Internet Tracks Washer protects your privacy by cleaning up the tracks of your activities on your PC and the Internet.
With simply one click, Internet Tracks Washer allows you to erase Window's temp folder, search history, run history, open/save history, recent documents, your browser's cache, cookies, history, typed URLs, and much more.
Internet Tracks Washer's powerful plugins manager makes it easy to erase the tracks of third-party applications, such as playlist of Realplayer, recent used files of Microsoft Office, search history of Google Toolbar etc.

Speed Gear 7.2 CEASED!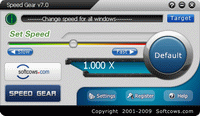 Speed Gear is a fantastic speed hack software to change game speed. It can hack the speed of all kinds of games. Speed Gear is easy-to-use, you can press an easily accessible hotkey to speed up game, slow down game or adjust game to the speed you feel most comfortable with.
Speed Gear will give you brand new experience while playing games. For example; with this program you can slow down the action games so that you can see the bullet's flight line and avoid it easily.

Quick Macro 6.6 CEASED!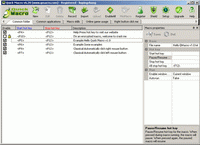 Quick Macro (QMacro) is an intelligent software to record, replay and edit keyboard & mouse macros.
It has easy-to-use script editing interface for novice users to quickly create macros. It also has programmable macro script editing interface for professional programmers to program macro script in VB Script language.
Quick Macro can be used for Windows automation scheduler, network management, game auto-playing and many many ways.